SUVs are everywhere and all look the basically same, but if you want a unique, practical and head-turning SUV without breaking the bank, check out this gorgeous 2000 Dodge Durango R/T. It's been my vehicle for the past 11 years and it's time to let it go (bought an X5 and a fat car payment). Please look around… you won't find a nicer first-generation Durango. And, this is the top-of-the-line and rare R/T model (not the common SLT) in the desirable and rare Pewter Grey. It's gorgeous. The paint looks practically new and the interior just as nice with two-tone leather seats with suede inserts. Starts, runs, shifts, drives and stops perfectly.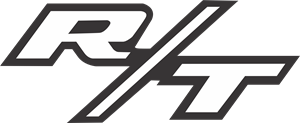 When I purchased the truck in early 2007 it had 103,000 miles on it and was in amazing condition. The transmission had just been replaced by seller with a new Jasper transmission ($4500 cost!) prior to me purchasing. The truck has a very-well-maintained 172,510 miles on it now – that's only about 6500 miles per year during my ownership. I work from home so the miles mostly consisted of errands, business meetings, picking up family & visitors from the airport, toting my kids to and from school and Northwest camping trips. I've had the same mechanic looking after it over the years with regular oil changes, brakes, rotors, hoses, belts, bearings, etc. During my ownership I've replaced just about everything there is to replace 😉  >  radiator, heater core, water pump, power steering pump, water pump, timing chain, idler pulley, tensioner pulley, serpentine and alternator belt, front wheel bearings and sway bar bushings. Unfortunately, the A/C does not work. I could get it working but cost estimates are in the $2K range and not worth it living in Seattle in my opinion. 
This model is the high-performance Durango R/T that came equipped with a performance-tuned 5.9 L Magnum V8 and all-wheel drive. Engine is 360 cubic inches with 245 hp and 345 lbs of torque and sounds incredible. The exhaust note is deep, throaty and tuned to perfection – not obnoxious or loud. The transmission shifts perfectly with no slipping at all. With the full-time 4WD, there's complete confidence driving in wet, snowy, hilly conditions.  I'll be honest, it's not 0 to 60 quick but it's the torque that makes this motor special. When we camp, I pull a pop-up camper and this Durango climbs up mountains and passes with absolute ease. I had an Xterra prior to this and it struggled up the passes constantly shifting. With the Durango and the 5.8 liter motor, you'll barely even know the camper is back there. 
Besides a few scratches in bumper corners some of the emblem finish peeling off , the paint and body on this truck looks nearly showroom quality. I'm quite meticulous when it comes to caring for my cars and this Durango was no different. I regularly hand-washed, polished and waxed the truck. I just spent an entire weekend detailing the body – it looks wet! When it's clean, the metallic pewter grey sparkles and changes color based on the lighting – best grey color tone I've ever seen. The R/T model comes with running boards, beefy wheel flares, color-matching bumpers, tinted windows and wide 17" alloy wheels. Body add-on accessories include: front and rear rain deflectors, front hood bug deflector, mud flaps with chrome trim and Dodge Ram tail light covers. Tires are Nitto NT420S directional tires with appx. 20K miles on them and plenty more left. 
Dark and light grey two tone leather seats with suede inserts. Second row seating has tons of legroom, foldable armrest with cupholders and windows that roll all the way down (some don't!). This has the third-row seating so you can easily and comfortably seat 7 people. To access the third row, the second row has unique lever to flip the entire seat forward allowing easy access. With the second and third row seats folded down flat, the back space is cavernous – easily sleeps 2 people. Power windows. Power locks. Power mirrors. Power drivers seat. Leather-wrapped steering wheel. Cruise Control. Steering wheel audio control. Heater and fan work amazingly well. Rear A/C – same story as main A/C – it doesn't work. Note that one of the rear console vent louvers went missing years ago so I filled the space with a little stuffed animal – repair, replace or let Rango stay for the next adventures. 
All weather rubber floor mats  
//
 Digital audio player with bluetooth and hands-free talking – all controllable though the steering wheel  
//
  250 watt amplifier custom installed in the rear connected to a Rockford Fosgate 12" subwoofer  
//
  New 3-way speakers installed in all the doors  
//
  Tekonsha Digital Towing Brake Controller  
//
  2" Tow hitch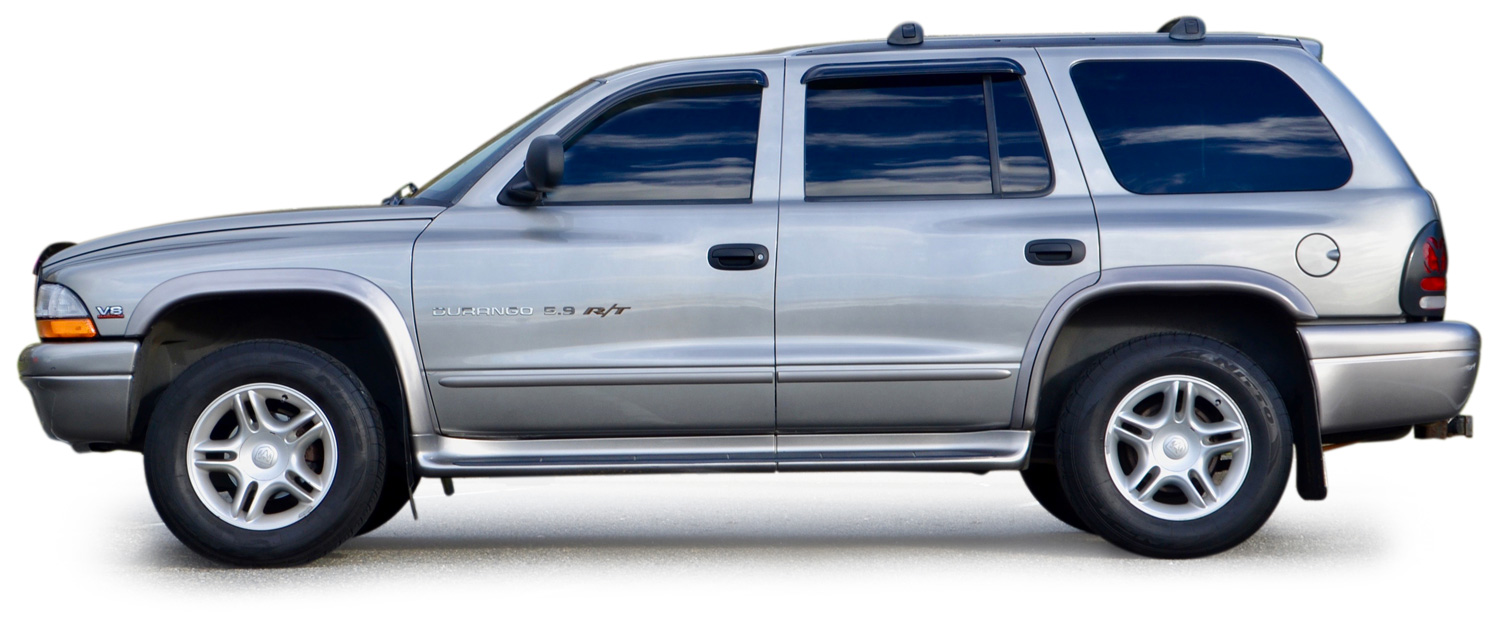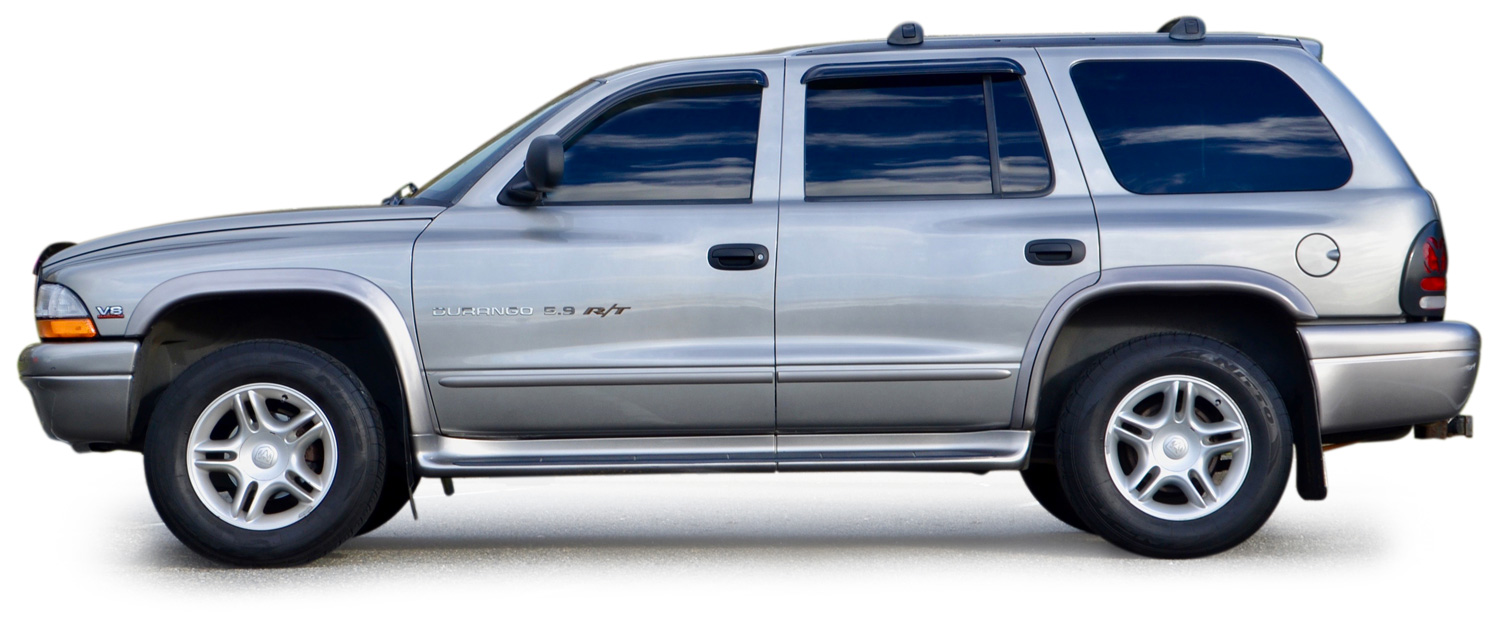 PRICE IS FIRM. Sorry – I will not negotiate the price or accept trades. Full cash payment only.
TEST DRIVE

Evenings after 6 pm  //  Weekends  //  Tuesdays and Thursdays during the day
Serious buyers only

No holding vehicle, sorry. Must have valid drivers license and insurance to test drive.